We'll take care of your Copper & Aluminum Gutters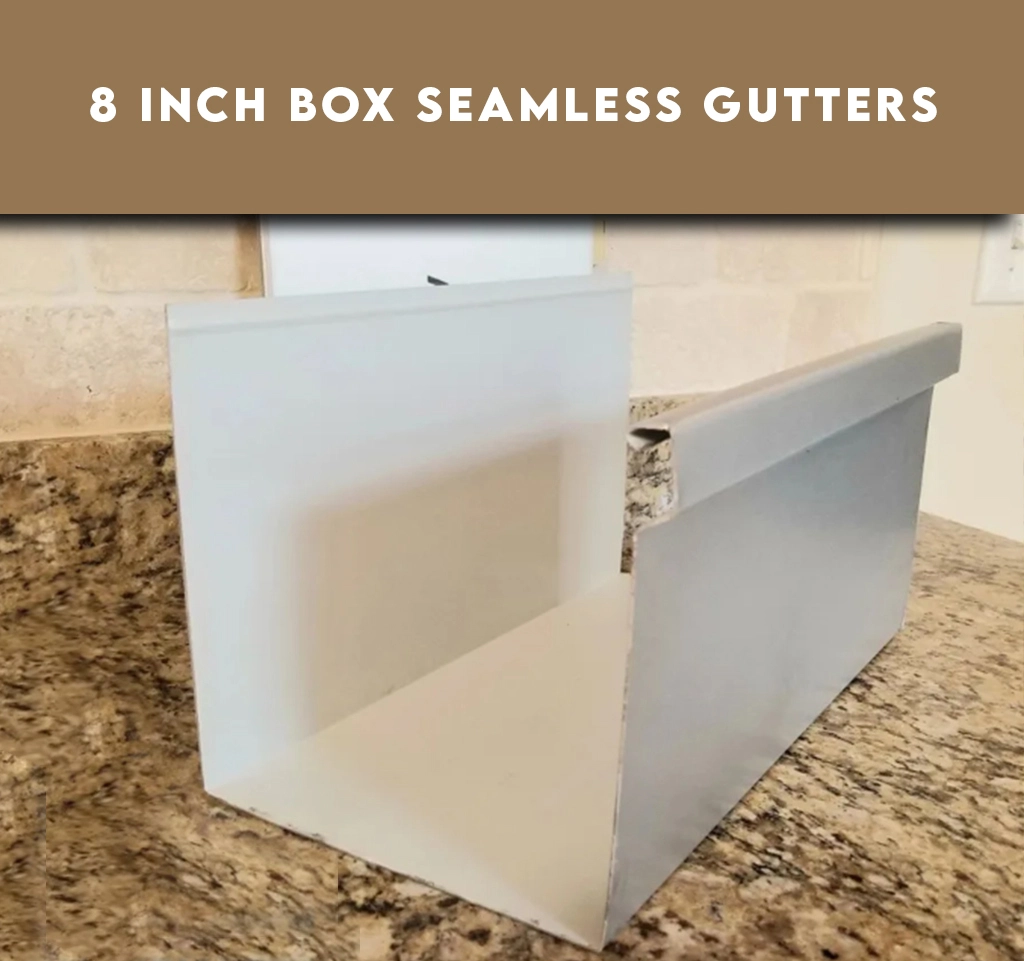 8 Inch Big Box Seamless Gutters can be manufactured in (.050 .040 & .032)Aluminum 24 & 22 Gauge Galvalume and Steel 20 oz Copper Paint Finishes Kynar 500 Profile comes smooth or ribbed on the bottom to prevent oil canning. Coil Width 24 Inches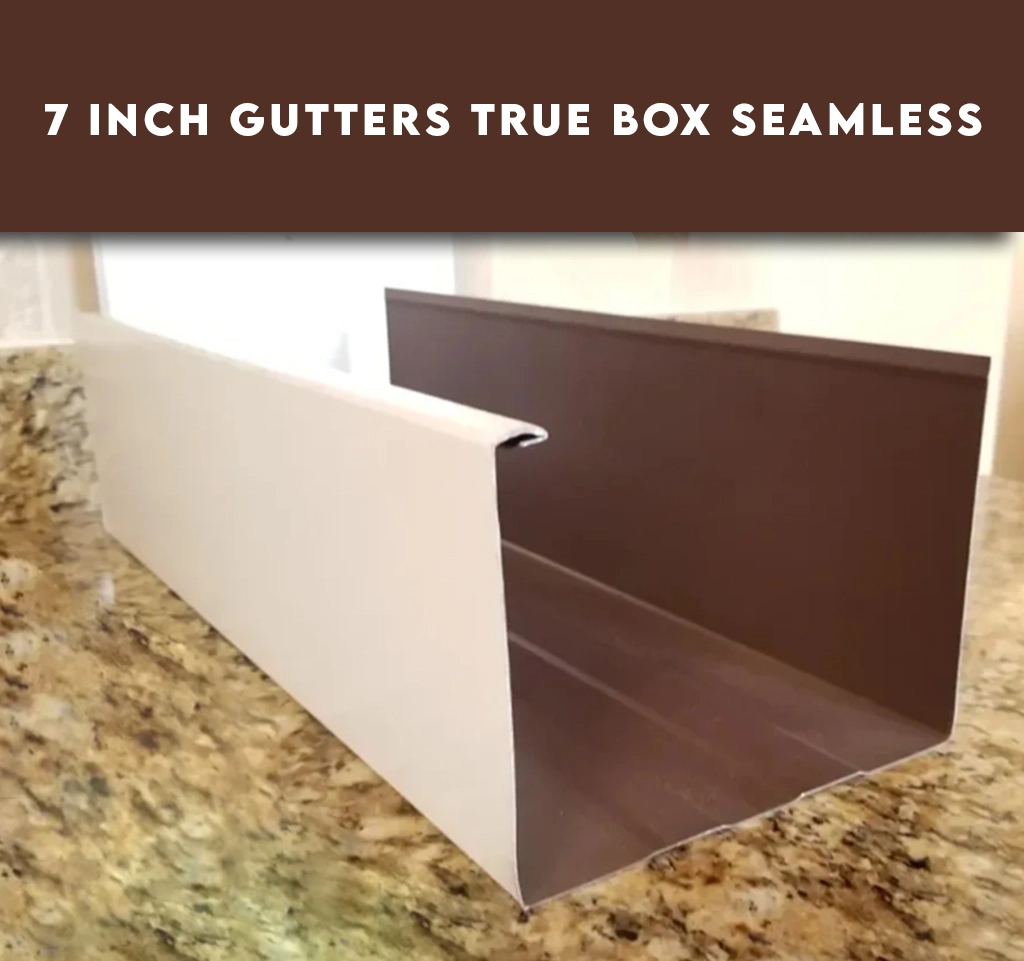 7 Inch True Box Gutters materials are made in (.032 and .040) Aluminum 24 & 22 Gauge Galvalume and Steel 20 oz Copper Paint Finishes Kynar 500 & Standard Paint Finishes Profile comes smooth or ribbed on the bottom to prevent oil canning. Coil Width 18 Inches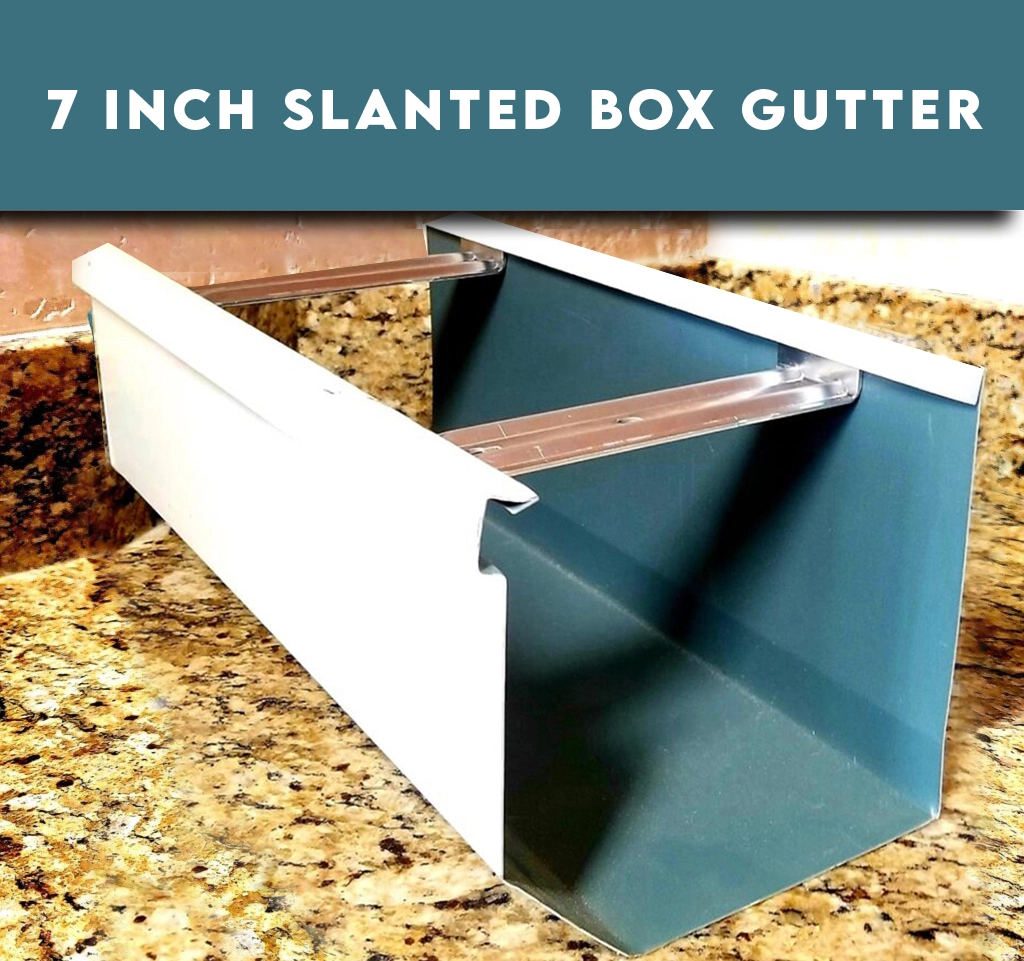 7 & 8 Inch Slanted Gutters Manufactured in (.050 – .040 &.032) Aluminum 24 & 22 Gauge Galvalume and Steel – 20 oz Copper Paint Finishes – Kynar 500 or Standard Paint finishes Material Width 20 Inches
South Carolina - North Carolina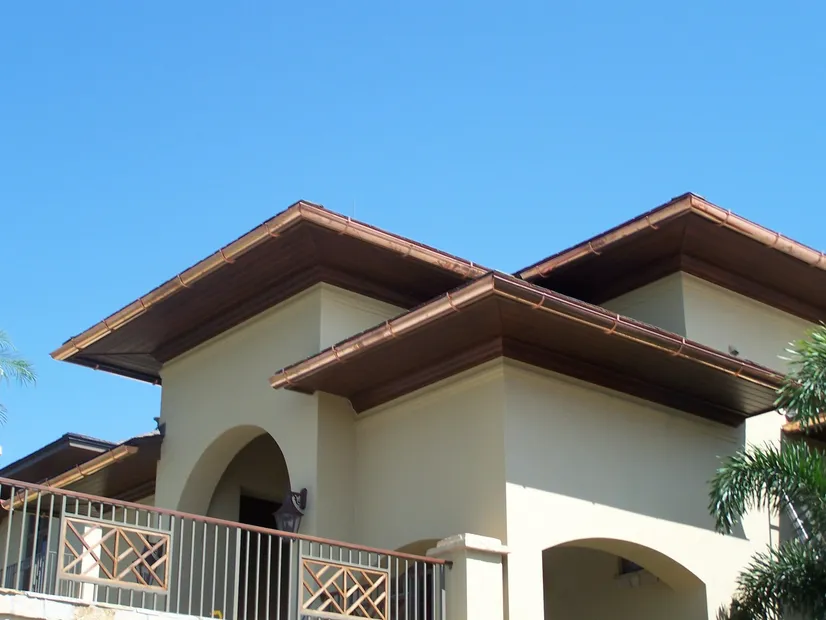 Copper Seamless Half Round Gutters
Half Round Gutters come in 4 seamless sizes 5,6,7 & 8 Inch. 
We install 6,7 & 8 Inch 6 Inch Half Round Gutters is ONLY equivalent to a 5 Inch Standard K-Style Gutter System in regards to the volume of water the Gutter System can handle before it overflows.
8 Inch Half Round Gutter is equivalent to a 6 Inch K-Style Gutters System and cost almost the same with almost 30% greater volume of water the gutter system can carry.
Our 8 Inch Half Round comes only in Premium 20 oz only NOT 16 oz. copper.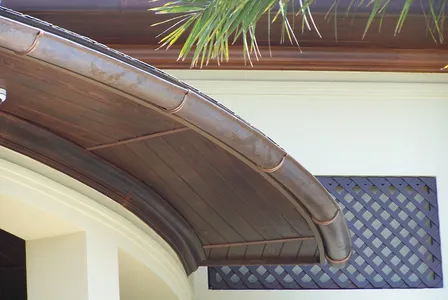 8 Inch Half Round Copper Gutters in 8 foot sections Not 1 foot pieces spliced together.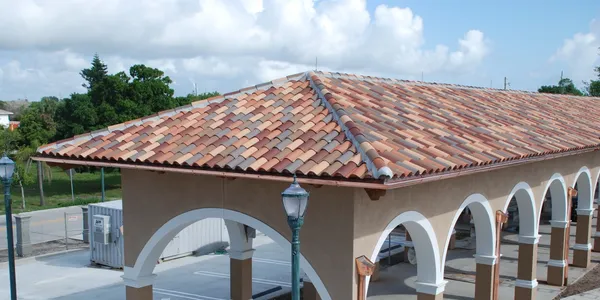 Copper Gutters give you a lifetime of durability and a stylish design to enhance the finish look of your home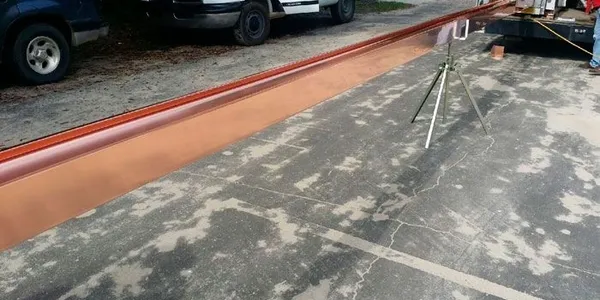 Hometown Gutters offer Gutters in 3 Seamless Gutter Profiles – Box, K-Style and Half Round and we offer 3 different sizes 6″ – 7″ & 8 Inch.

Cast Brackets come in a large selection to fit your desired look of Your home.
Half Round Gutters Brackets Available in Different Styles and Materials